Winged CBD Oil
Winged CBD oil is a brand of CBD oil products curated specifically for female identifying folks. Growing their hemp on American soil in Kentucky, Winged CBD oil is committed to quality in their mission, products, and educational resources.
Winged CBD for women is the first CBD company to create top of the line CBD products aimed at specifically promoting the health and wellness of females. The company is extremely revolutionary, and invests a specific passion into their products in order to accommodate women's daily health needs.

Winged CBD Oil – Origin Story
The Winged CBD oil origin story is fairly new, starting as just an idea to founder Jessica Mulligan in 2017. Escaping from a dark place with the help of CBD, Mulligan recounts the plant based product brightening up a part of her she thought she would never get back. Those long, sleepless nights and even longer dreary days were no more.
Upon lots of research, Mulligan discovered how women suffer from a variety of conditions such as depression, PTSD, anxiety, and so on at twice the rate of men. And it wasn't just the science telling her that – her close knit group of strong women also experienced these conditions in real time way more frequently than Mulligan thought.
And then Winged CBD was born. Striving to promote the livelihoods of all women, Mulligan established Winged CBD as an all natural, all inclusive resource for women to foster their natural wellness. Teaming up with her peer Tim Mount, the pair formed Winged CBD to benefit the present and future of females.
Want to learn more about how CBD oil can help out with female-specific health conditions? Click HERE!
---
Winged CBD Oil – Mission & Values
And the Winged CBD oil origin story is directly linked to their mission and values – to empower all females to be their best selves – just like Mulligan's past growth with CBD.
The core mission is prevalent even in the Winged CBD products as well, which are formulated with specific ingredients aimed to restore the female body.
Winged CBD is more than just a company, it's a community.
That's one of the many reasons why we partnered with them – to promote an overall vibe of positivity, empowerment, and advocacy together!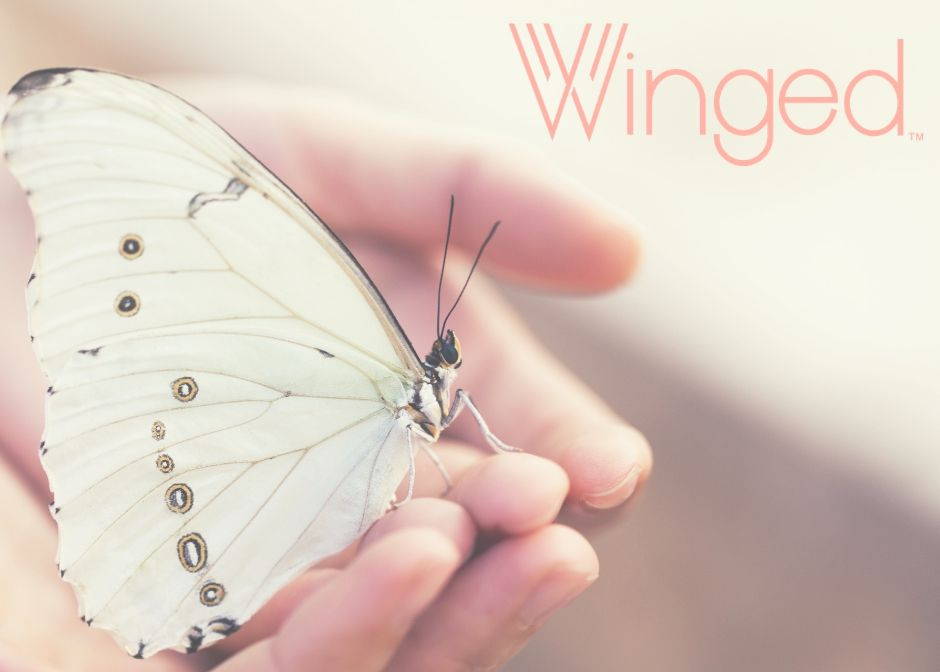 Winged CBD Oil – Commitment to Quality
From its farming to its products, Winged CBD oil is committed to producing and providing only the best.
Firstly, Winged CBD uses organic farming methods with their hemp crops which are planted in Kentucky and harvested by local farmers. Though their products are focused on females, the company as a whole is a clear advocate for empowering the domestic farmer!
When talking about their products, the quality continues. Extracting their CBD oil via-CO2, Winged CBD utilizes this industry gold standard extraction method to ensure that their products are solvent and synthetic free!
Interested in learning more about various extraction methods in the CBD world? Click HERE!
---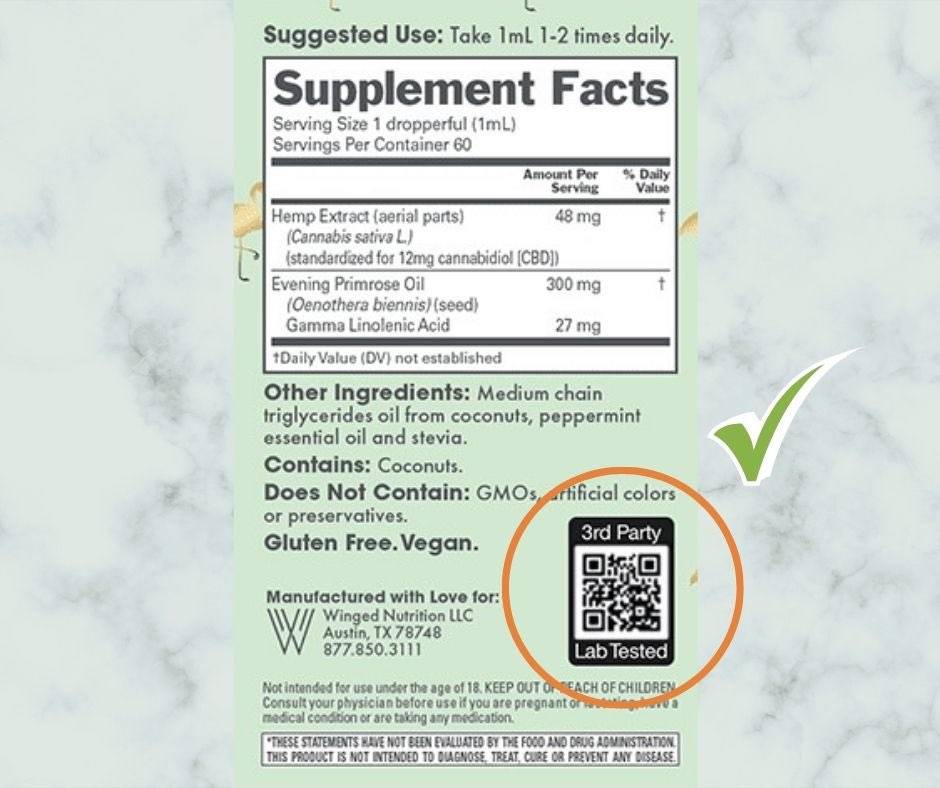 When discussing quality, we're also talking about the customer's experience.
Whether it's the Winged CBD softgels or Winged CBD gummies, you'll find a QR code you can scan on your phone to look up that particular product's Certificate of Analysis (COA).
What do COAs do? They provide you with the product's batch number and full list of ingredients! That way, you're never in the dark about the details of your CBD!
Forgot your reading glasses at home? No problem!
What's great about Winged CBD oil products is how they very clearly state the product title and serving size on each container. You can kiss CBD label confusion, goodbye!

Winged CBD Oil – Products
Now let's get into the super posh, premium quality Winged CBD oil line we host on Anavii Market! Whether you're a CBD tincture or softgel or gummy gal, we've got you covered!
720mg CBD Balance Oil – Peppermint:

For that lady in need of a little balance in her life (aren't we all?) – this peppermint flavored CBD tincture will provide you with that balanced boost you need to make it through the day!
1500mg CBD Balance Oil – Unflavored:

Looking for an extra strength tincture to help balance your system? Blended with coconut and primrose oil, this tincture is your new BFF (balancing friend forreal)
450mg CBD Happiness Softgels:

With 15mg of CBD per softgel serving, these

Winged CBD softgels

are blended with extracts from evening primrose oil, black cohosh, & chaste tree berry to make us smile!
210mg CBD Relaxation Gummies – Natural flavor:

When yoga just doesn't cut it, chew on these 10mg CBD per serving gummies and enjoy some no-screen alone time – you deserve it!
210mg CBD Sleepy Gummies – Natural flavor:

Calling all late night snackers! Ditch the chips and cop these

Winged CBD gummies

that'll balance out your sleep schedule (and won't leave crumbs in your bed)
Not sure which product best suits your needs? Click HERE to learn about all the different ways to use CBD oil – and which method fits your wellness needs best!
---
Anavii Market – Leading Provider of Winged CBD Oil
Interested in balancing out that beautiful lady body your mama gave ya? Come to Anavii Market for your Winged CBD oil needs! Why? Because we personally test and third-party verify each and every product that stocks our e-shelves – for your safety and health. Just like Winged CBD, we're a company you can trust.
Have any questions about Winged CBD, CBD for women, or anything else CBD related? Feel free to Contact Us – we're always happy to help!