We're so happy to announce that we've added yet another member to our family – Barlean's CBD! Explore more below about their origin story, mission, products, and more in our overview below.
And while you're at it, enjoy 15% off Barlean's CBD on our site now through Sunday!
code: barleans15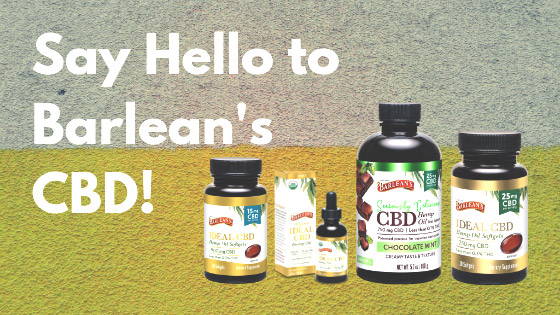 The Barlean's CBD Origin Story – From Sea to Shining CBD

The Barlean's CBD origin story starts back in the 1970s, and it's a little fishy.
Literally – Dave Barlean worked as a fisherman! An advocate of sustainability, Dave established a revolutionary fishing method to help the creature he loved most.
This method effectively separated fish species for commercial purposes from aquatic endangered species.
Dave also perfected the promise he made to his customers – to provide only the freshest fish possible – with the help of his wife, Barb Barlean.
While raising their four children, Barb Barlean utilized her operational flair when it came to the family business. Located in Washington, Barb created a state-wide transportation system for Dave's harvested salmon that ensured quick deliveries and optimal freshness.
And it would be their son who would not only join the family business, but push it forward – by discovering an innovative way to make flaxseed oil.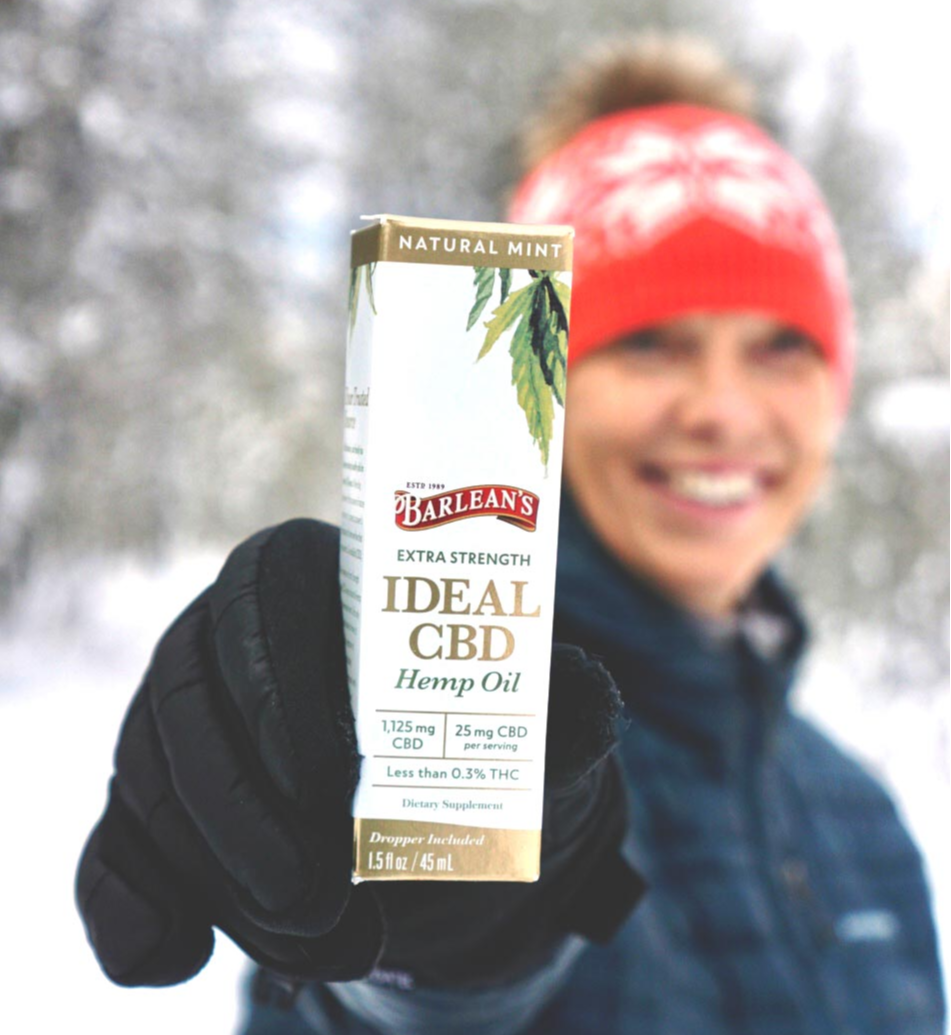 With such skill under their belt, the Barlean's family expanded their business to include a variety of products, from natural oils to supplements and even to Barlean's CBD!

What Makes Barlean's CBD Unique?

Regardless of your salary, occupation, or zip code, Barlean's cares about you – cares about everyone.
Barlean's ensures their mission to better the natural wellness of all by caring about each member of their community and beyond.
In doing so, the Barlean's family uses their company profits towards programs for folks in need – both at home in their state of Washington and abroad.
This outreach includes charity work, college tuition funds, and even extra care for the American farmer.
They also treat their staff with the same respect. And this includes folks at every step of the Barlean's process – from the American farmer to the local manufacturer.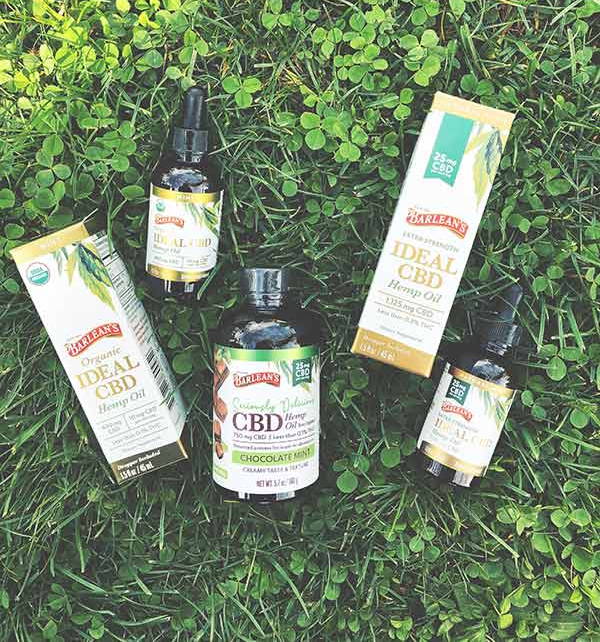 That's because Barlean's understands how one piece of the puzzle is just as crucial as the other – without one, the Barlean's picture would be incomplete.
Put simply by their founder, Bruce Barlean: "We make good stuff to do good stuff".
Ultimately, when you invest in Barlean's CBD, you invest in the betterment of society's well being.

The Proof is in Their Products

What's equally as important? How Barlean's CBD applies their vision to their products.
From planted seed to packaged product, Barlean's practices safe and environmentally conscious methods for the benefit of not only the consumer, but the planet.
Here are some of the many highlights of Barlean's CBD:
Responsible farming

–

Barlean's CBD oil

is free from microbiologics, herbicides, and pesticides, and their hemp is grown on American soil!

Clean extraction

–

Barlean's CBD

uses alcohol and CO2 as their key extraction methods, which are eco-friendly and eliminate heavy metals and harmful solvents from their products!
Premium quality

–

US Hemp Authority certified

and third-party tested,

Barlean's CBD products

contain only top of the line natural ingredients!

100% legal + TSA-approved –

Their hemp-derived CBD products contain

less than

0.3% THC, meaning their legal under the

2018 Farm Bill

and

TSA-approved

!
Barlean's CBD also offers an extensive variety when it comes to their CBD products. With softgels, tinctures, and emulsifications, even we have trouble deciding which one is our favorite!
Here's a quick run down on all of the Barlean's CBD we carry on our site: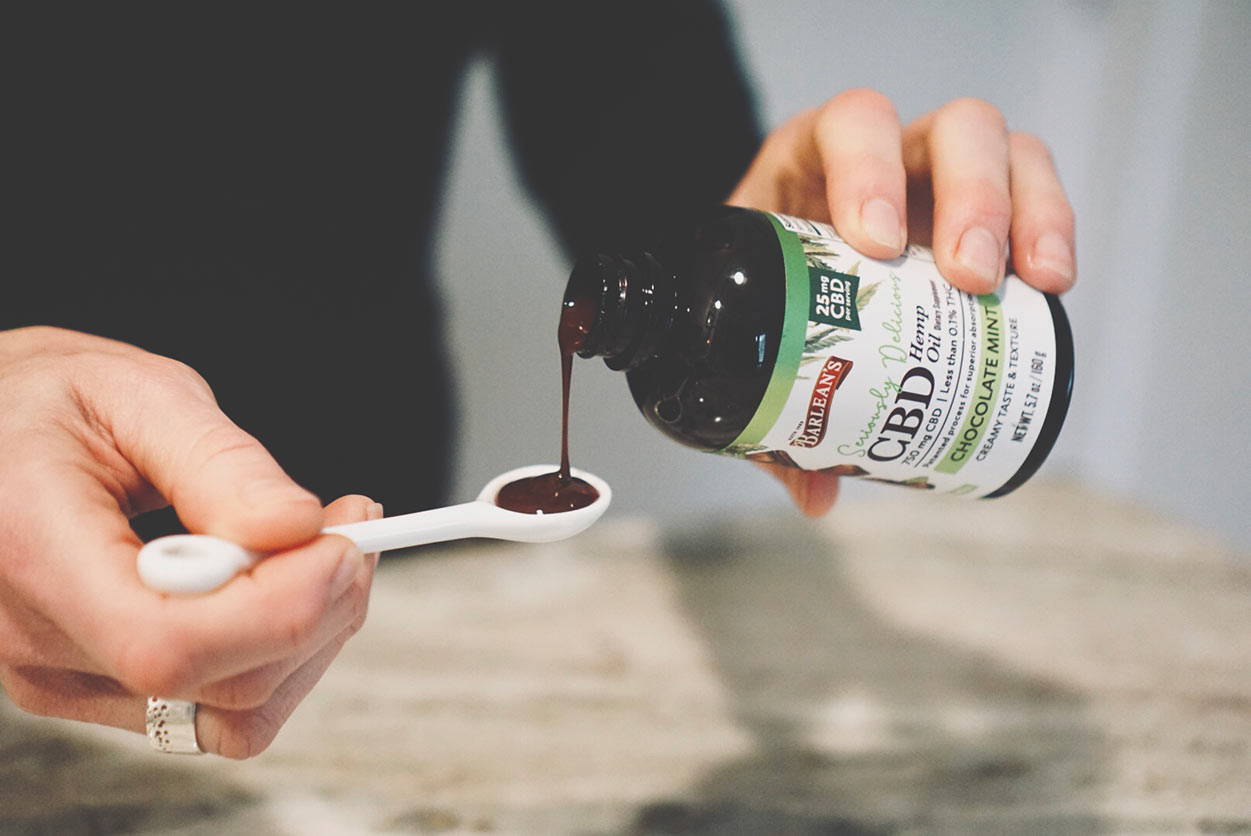 When you order your Barlean's CBD from Anavii Market, be sure to leave a review for 10% off your next purchase – we want to know how Barlean's treats you!
Barlean's CBD – A Perfect Fit for Our Family

Why is Barlean's CBD a perfect fit for Anavii Market? Because they're there to care. From their history rooted in family ties and sustainability to their everlasting dedication to social responsibility, it's as if Barlean's and Anavii are long lost cousins!
And we couldn't be more excited to invite Barlean's CBD to the Anavii family – so much so that we're having a special sale!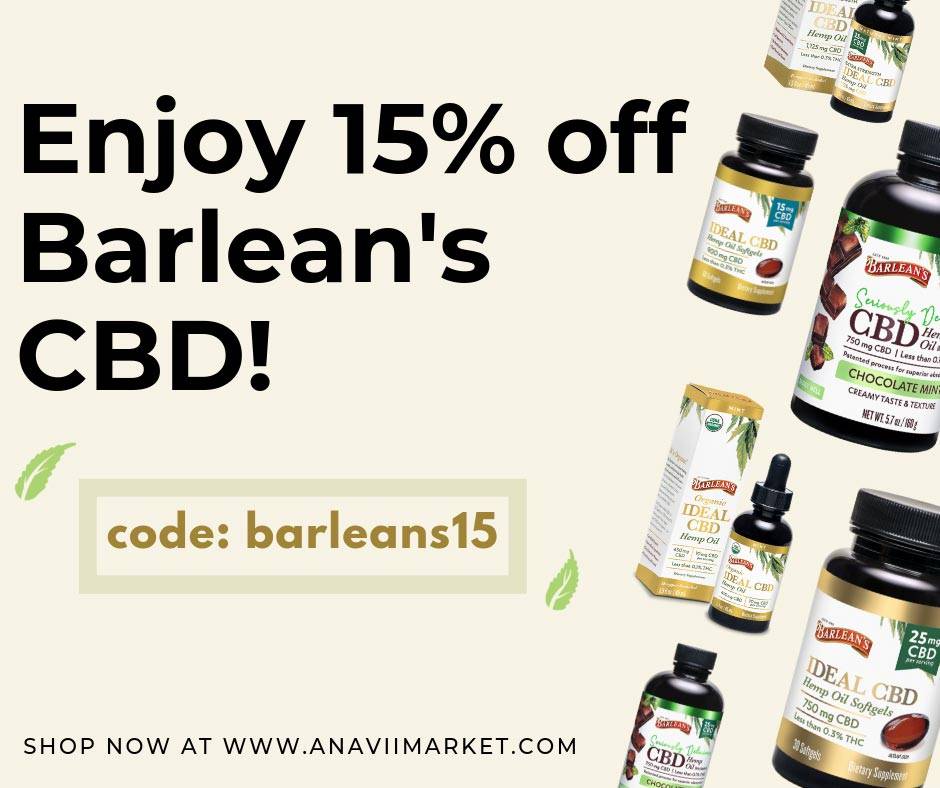 You don't want to miss out on the latest and greatest in high quality CBD wellness!
---
We hope this quick overview of Barlean's CBD is helpful and informative! Have any questions about Barlean's, CBD, plant-based wellness, and anything under the sun?
Give us a holler at 502-209-8808, wellness@anaviimarket.com, or in the chat box on the lower right corner of your screen.
Want to follow us on our wellness journey? Check us out on Facebook, Twitter, and Instagram!
The products sold on this site and these statements herein have not been evaluated by the FDA. This product is not intended to diagnose, treat, cure, or prevent any disease.