As you're exploring the potential benefits of CBD, you may be wondering, "What are the side effects of CBD?" This is an important question to ask to determine if CBD is right for you so let's take a look at all the side effects of CBD.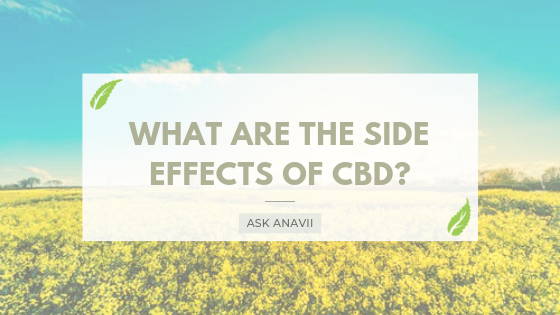 At Anavii Market, we only sell hemp-derived CBD so we will focus on answering, "What are the side effects of CBD derived from hemp?" Hemp is a plant, with multi-faceted components - fibers, proteins, cannabinoids and more. All of these parts play together in your body's biochemistry, meaning each person will respond just a little bit differently. Just like some people process certain foods, herbs, or supplements uniquely, it's important to listen to your body when trying CBD for the first time. Watch the video below to make sure you know the ABCs of CBD before we venture into the side effects of CBD:
It is also important to note that while we only sell hemp-derived CBD, others in the broader marketplace sell marijuana-derived CBD, which contains higher levels of THC. THC is the mind-altering component that gets people "high" and therefore has more dramatic side effects than CBD derived from hemp.
The Most Common Side Effects of CBD
The number one side effect of CBD that we hear from first-time CBD users is drowsiness. Because of this, we encourage anyone new to CBD to use it later in the afternoon or at night before bed to minimize any potential drowsiness that may occur.
Usually this is nothing more than a calm, relaxed disposition, which actually may help with sleep overall.
Other Potential Side Effects of CBD

While drowsiness is the most common side effect, these are some less common side effects of CBD that you may experience.
Loss of appetite

Dry mouth

Fatigue

Dizziness

Nausea and/or diarrhea

Changes in mood
While these side effects of CBD are less common, we still want you to be mindful of the potential feelings you may experience when starting to use CBD. If you experience any of these symptoms for longer than 2-3 days, please discontinue use and consult your doctor.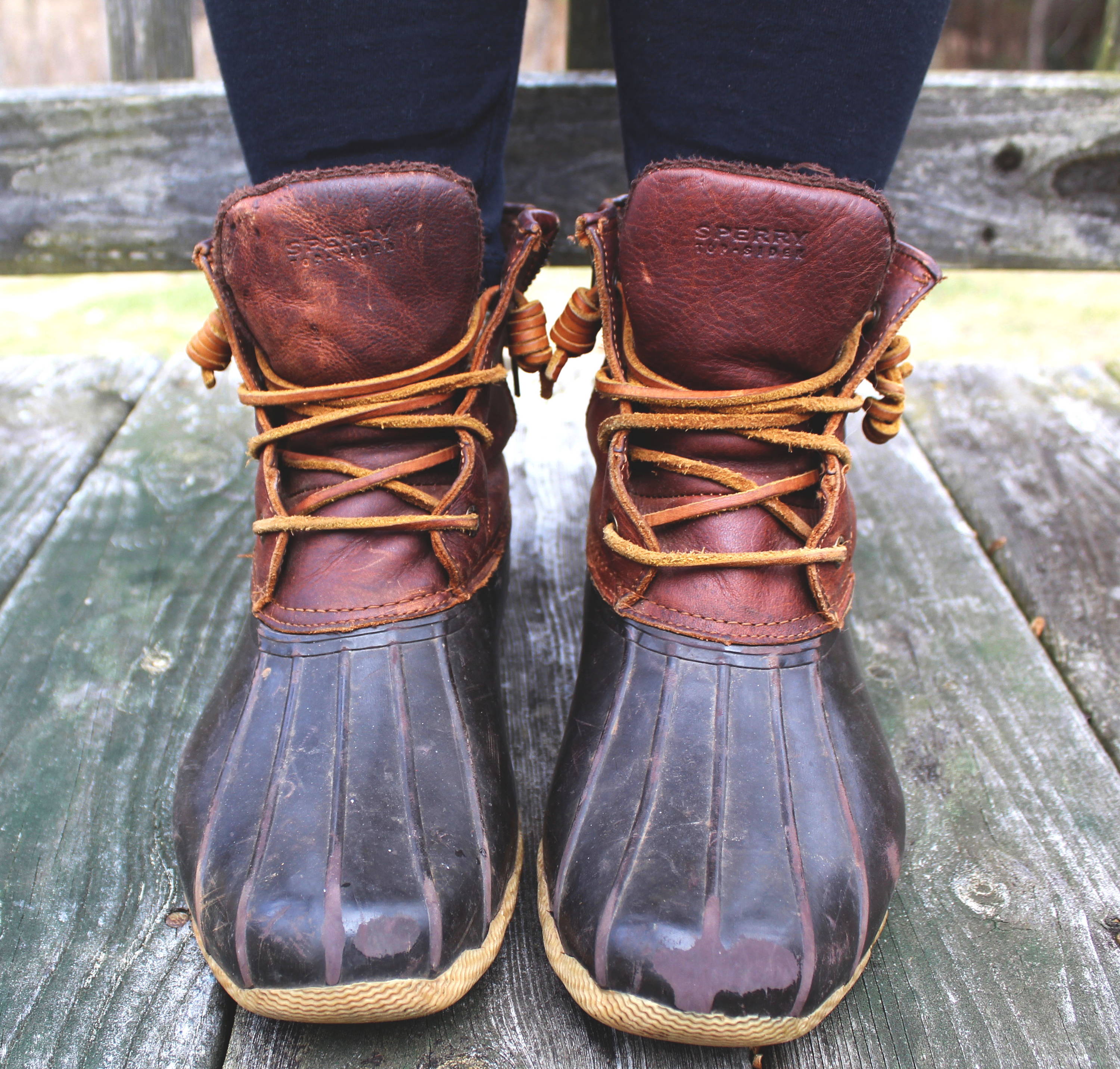 The Side Effects of CBD Depend on the Type of Product
From gummies to oils, there are multiple types of products when it comes to using CBD. The most popular type of product is an oral form, either as a tincture, softgels, or capsules. Other types include edible CBD like gummies and topical CBD like balms, and even mist-spray.
Each type of product carries its own benefits, as well as its own potential for side effects. Here's a breakdown of each type of product and the side effects of CBD.
What Are The Side Effects of CBD Tinctures?
Tinctures often contain other components such as terpenes, carrier oils, and other ingredients. These can boost the effects of CBD, however, they can potentially cause some of the side effects mentioned earlier.
Often times, people can have reactive symptoms not to the CBD itself, but to the extra ingredients in certain products. If you are particularly sensitive, we'd recommend choosing a product with the least amount of ingredients. At Anavii Market, we intentionally only sell products that have the most premium and verified ingredients. You will never find any additional preservatives, fillers, or artificial ingredients added to our CBD products.
Not too sure how to read CBD product labels?
Read our full blog article on what to look for when buying CBD products.
What Are The Side Effects of CBD Balms?
CBD balms are wonderful to use topically on the skin. They go straight onto the affected area to target potential aches and pains. Because they are applied topically, they require a large amount of carrier oils such as beeswax and coconut oil. There are other types of ingredients included in the product as well such as shea butter, coconut oil, menthol, and even botanicals like menthol or wintergreen to help with overall skin health. Pay special attention to all of the ingredients, especially if you have sensitive skin.
Take the Ananda Hemp 125mg CBD Topical for example:

This Ananda product includes multiple ingredients that accentuate the effects of CBD, however, if you are sensitive to any of them, we advise reading labels before purchasing.
What Are The Side Effects of CBD Edibles?
Edible-style CBD products typically include the most ingredients or added components. Because they require extra additives to improve the taste and texture, you may find ingredients such as fruit extracts, citric acid, natural flavorings, natural colorings, and types of starches on the label.
Here's a listing for Plus CBD Oil Gummies as an example.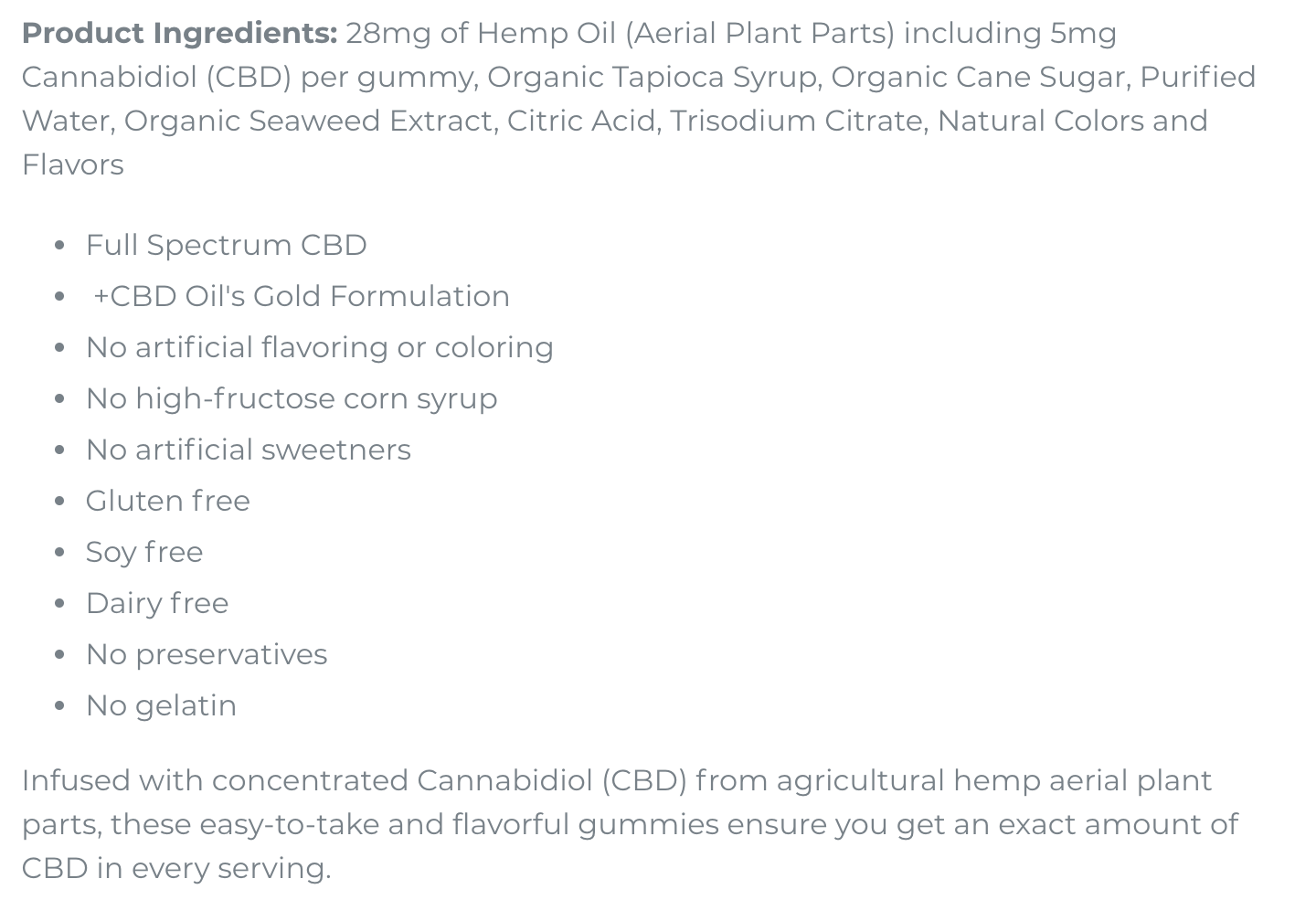 In addition to working with brands who are transparent with their ingredients, we at Anavii Market make sure to list all ingredients and allergen information on our shop so that you don't have any surprises.
What Are The Side Effects of CBD For Drug Tests?

In short, although the amount of THC found in hemp-derived CBD is low (no more than .3%) and does not have any psychoactive effects, it may still show up in drug tests. You can read more at our blog all about CBD and drug testing, or feel free to contact us and we'd be happy to discuss more in depth!



Overview: What Are The Side Effects of CBD?

Ultimately, CBD is a very low-risk therapeutic product that may contribute to your overall health.

Remember, the most common side effects include drowsiness, nausea, and diarrhea, however most people do not experience these effects.

If you currently use medications or have any specific medical conditions, please consult your doctor before using CBD.


At the end of the day, the way your body responds to CBD will be something you must experience firsthand.

We encourage you to use CBD at a similar time each day, and pay close attention to your physical, emotional, and mental being.


---
We're Here To Help!
Still Have Questions?
We hope this helped answer, "What are the side effects of CBD?" but know that you may still have questions. Feel free to reach out to us directly by email at wellness@anaviimarket.com, by phone at at 502-209-8808, or contact us here!
The products sold on this site and these statements herein have not been evaluated by the FDA. This product is not intended to diagnose, treat, cure, or prevent any disease.