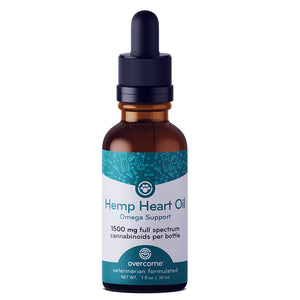 This hemp heart oil for pets is chock full of CBD with 1500mg full spectrum cannabinoids per bottle! It is a great way for your pet to get their daily dose of CBD. Simply follow the dosing instructions on the bottle and apply to their food or favorite treat twice a day! This is a super concentrated pet oil that is sure to impress. The dropper has convenient markings for dosing so there's no guesswork!
Dosing and Instructions:
5-25lbs 0.25ml
26-50lbs 0.5ml
51-75lbs 0.75ml
76-100lbs 1ml
101+lbs 1.25ml
Put the desired dose onto your pets food or their favorite treat!
Their products are amazing and the customer service is unparalleled! The representatives are always kind and courteous, they are patient and willing to answer any question that you may have about their products.
Quentina
I researched Anavii for quite a long time. They are a very reputable company. Every experience I have had with Anavii has been professional, expedient, and exact. I am very pleased with every transaction I have had. All the products that we have used has worked as described.
Kathleen