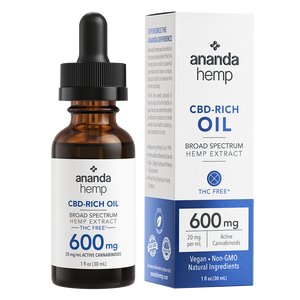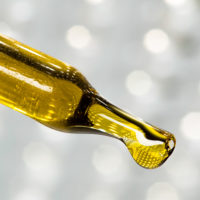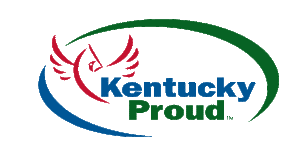 Ananda Hemp Broad Spectrum Zero THC 600mg CBD Oil
Ananda Hemp Zero THC Hemp Extract CBD Oil Tincture
600mg CBD Oil and Cannabinoid Rich Hemp Extract
Concentration per Bottle: 600mg Broad Spectrum CBD & Cannabinoids with ZERO THC
Concentration per Serving: 20mg Broad Spectrum CBD and Cannabinoids per 1 dropper (1ml) serving
Serving Size: 20mg hemp-derived cannabinoid extract per serving 1 dropper (1 ml); 30 servings per container 
Carrier: Cold-pressed hemp seed oil & MCT oil
Extraction Process: Ethanol
Additional product Specifications
Packaging: Plastic bottle with plastic dropper top. Approximately 3oz by weight.
Product Specifications: Each bottle is a 30ml bottle containing different concentrations of CBD extract. Each serving (1ml) of the 600mg bottle contains 20mg of full spectrum CBD oil and cannabinoid rich extract.
30ml Bottle
THC Free 
600mg of active Cannabinoids per bottle
20mg Active Cannabinoids per serving
Broad Spectrum Cannabinoid Extract
Carried in organic, cold pressed hemp seed oil
Plant-based ingredients
Made in the USA
Ananda Hemp Spectrum 600 Hemp Oil Tincture is conveniently packaged in 30ml bottle and provides a nice concentrated dose. Proudly manufactured in Kentucky from Kentucky grown hemp.
Flavor, Ingredients & Allergens
Flavor: All Natural (Earthy Flavor)
Product Ingredients: Organic Cold Pressed Hemp Seed Oil, MCT Coconut Oil, Ananda Hemp Flower Extract Raw, Botanical Terpene Blend
Allergens: Contains Coconut
How to Use Ananda Hemp THC Free CBD Oil
Suggested Use: Take 15 drops once daily under the tongue. Hold in mouth up to one minute and swallow. Take after a meal or a high fat snack. Increase as needed or as recommended by your healthcare professional. 
WHILE THE PRODUCT MAY CONTAIN ZERO THC, USE CAUTION IF SUBJECT TO URINALYSIS. SOME DRUG SCREENS TEST FOR CANNABINOIDS AND ARE NOT THC SPECIFIC. TO LEARN MORE, VISIT OUR BLOG ON CBD AND DRUG TESTING. 
Zero THC 600mg CBD Oil Cannabinoid Spectrum
Ananda Hemp Broad Spectrum Zero THC 600mg CBD Oil Cannabinoid Spectrum
| | |
| --- | --- |
| Cannabinoid | mg/ml |
| CBD | 69.0 |
| CBDa | 2.6 |
| CBN | 0.46 |
| CBC | 1.82 |
| THC | 0.0 |
| Total | 76.28 |
| Max CBD | 71.6 |
| Max THC | 0% |
Disclaimers & Disclosures
*** Use caution if subject to urinalysis.
*** Disclaimer: Hemp Extract Oil is not intended for use under the age of 18. Do not take if you are pregnant or lactating. Consult your physician before use if you have a medical condition or are taking any medication. Do not exceed recommended serving size.
***These statements and product has not been evaluated or tested by the FDA and are not intended to diagnose, treat or cure any disease. 
About Ananda Hemp's Zero THC CBD Oil
Ananda Hemp Oil is a Proud Member of: 
What is Ananda Hemp Zero THC?
Ananda Hemp Zero THC CBD Oil functions as a dietary supplement, containing 600MG of active cannabinoids. Cannabinoids are chemical compounds that naturally occur within the cannabis plant. Cannabidiol, better known as CBD, is one of the two most prevalent cannabinoids in cannabis. While cannabis has a rich history of containing medicinal features, scientists today are clinically testing CBD to determine its therapeutic properties.
Unlike THC, the other most common compound found in cannabis, CBD is non-intoxicating. This means that individuals will not experience the psychoactive effects that typically cause cannabis users to feel "high." With Ananda Hemp Zero THC CBD oil, users can experience cannabis's therapeutic properties without its mind-altering effects. Without psychotropic effects, Ananda Hemp Zero THC CBD oil serves as a natural remedy for many common ailments.
As scientists discover more of its healing attributes, CBD oil has grown to become a massively popular remedy for conditions. Individuals take CBD oil through a variety of different methods, from inhaling smoke to ingesting daily softgels and more. Among these methods, the Ananda Hemp Zero THC CBD oil is a fan favorite. Specifically, it's great for those trying CBD for their first time.
Made using only organic elements, the Ananda Hemp Zero THC CBD oil is a proprietary mixture. The concoction blends together raw, organic cold pressed hemp seed oil, MCT coconut oil, terpenes, active cannabinoids, and micronutrients. Securely packaged in a 30ml container, each serving of Ananda Hemp Zero THC CBD oil delivers users 20mg of cannabinoids. Using only plant-based additives, this product enhances and supports the wellbeing of those who consume it.
Benefits of Purchasing the Ananda Hemp Zero THC CBD Oil Tincture
A product that contains no THC yet still allows users to experience the benefits of cannabinoids is in high demand. The Ananda Hemp Zero THC CBD Oil greatly aids those sensitive to the consuming even the smallest amounts of THC, but are still looking at cannabinoids to help sustain their welfare and support their health.  
The Ananda Hemp Zero THC CBD Oil tincture is among the most favored methods for consuming CBD. This is because tinctures provide a simple and cheap way for individuals to experience the effects of CBD. Even more, tinctures also offer an adaptable and transportable way to take the supplement for those with active lifestyles. Customers love the Ananda Hemp Zero THC CBD Oil Tincture for being able to take it on the run.
Tinctures are typically the best at delivering a specific amount of CBD per serving compared to other CBD oil products. That said, they're perfect for individuals seeking to just try CBD. CBD tinctures like the Ananda Hemp Zero THC also are great for those who wish to control their CBD consumption. This is because the product comes with an easy-to-use dropper that measures the precise amount with each serving. This way, customers can more comfortably manage their consumption of CBD and test out which amount is best to add to their diets.  
For more intense users of CBD, the Ananda Hemp Zero THC oil provides continuous relief due to its potency. That said, however, CBD oil tinctures are safe enough to consume at many points throughout the day. Since CBD is a non-hallucinogenic chemical compound, you can use it at almost any time — at breakfast, lunch, dinner, for sleeping, you name it! Without a psychoactive constituent, individuals don't ever have to worry about feeling goofy after consuming Ananda Hemp Zero THC CBD Oil.
Why Should I Trust Ananda Hemp?
Known as a leader in the cannabis industry, Ananda Hemp specializes in manufacturing and distributing CBD products across the country. One of the company's founders, Brian Furnish, played a crucial role in altering legislation within the hemp industry. Collaborating with congressmen, he helped lead the way for the Agricultural Act of 2014 to pass.
Signed into law in 2014 by former President Barack Obama, this version of the Farm Bill established the legal cultivation and marketing of hemp on U.S. soil through state agricultural departments. After, Ananda Hemp was the first company to import hemp seeds legally into the U.S.
In fact, Brian was the first farmer who was given authorization to cultivate hemp in the United States. So, in partnership with Ananda Hemp and the Kentucky Department of Agriculture, he established the first legitimate hemp farm. The hemp inside all of Ananda Hemp's goods is all grown and produced at their facility in Kentucky, devoid of pesticides, heavy metals and GMOs.
Without Brian's efforts, no one would be able to grow hemp inside the United States. Thus, Ananda Hemp abides by the law and all regulations, making sure all of their products follow standard procedures and safety regulations.
Now, with the 2018 Farm Bill, hemp and hemp-derived CBD has been officially removed from the list of Controlled Substances, making it federally legal for the first time in more than 40 years. However, scientists are still actively researching the effects of CBD. Therefore, we at Anavii Market cannot make any definite statements regarding the various health benefits of consuming CBD Oil. That said, we highly encourage consumers to conduct their own research and read through the significant amount of anecdotal evidence regarding the therapeutic properties of CBD online before determining if CBD is right for you.
Ananda Hemp Zero THC CBD Oil Tincture— Number One Seller at Anavii Market
Anavii Market is an esteemed industry leader in supplying Ananda Hemp Zero THC CBD Oil Tinctures and other Ananda Hemp CBD Oil products. Each product at Anavii Market undergoes intense testing and receives third-party verification. This way, our customers can feel safe knowing their CBD products have been confirmed by certified experts.
If you have questions about the Ananda Hemp Zero THC CBD Oil or anything at all, please don't hesitate to call us at 502-209-8808 or feel free to Contact Us here and we'll be more than happy to help.
Their products are amazing and the customer service is unparalleled! The representatives are always kind and courteous, they are patient and willing to answer any question that you may have about their products.
Quentina
I researched Anavii for quite a long time. They are a very reputable company. Every experience I have had with Anavii has been professional, expedient, and exact. I am very pleased with every transaction I have had. All the products that we have used has worked as described.
Kathleen