CBD Oil Verification
Find the best CBD oil with Anavii Market's CBD oil verification
Welcome to Anavii Market, the leading platform for CBD oil verification and the first company to put CBD oil products to the test with our third-party CBD verification process. We call it Verified Life Cycle because it evaluates the life cycle of the product from farm to finished product!
Our top priority is to provide you with the best CBD oil, which is why we created our CBD oil verification process. It ensures that the products we provide are safe, effective and contain the amount of CBD that the label claims. Our job is to sort the good from the bad, and thanks to our CBD oil verification process, you can trust that every product sold on Anavii Market is the best CBD oil on the market.
What is Anavii Market's CBD Oil Verification Process?
Anavii Market goes to great lengths to provide quality CBD oil so that every customer can find success. CBD oil is such a hot product right now and we understand how overwhelming the CBD selection process may be, so we make it as easy as possible for you.  
Our CBD oil verification process monitors the product's cannabinoid spectrum and contaminants alongside the values of the company, the product's labeling and the efficacy of the CBD product.
The products' quality and the efficacy of the product are the most important aspects of our CBD oil verification, but we also select companies based on whether their values align with the values of Anavii Market.
If a company is interested in having Anavii carry their product, we first have them fill out our CBD oil verification application. This provides us insight into the company's product line, quality control measures, product features, sourcing strategies, standard operating procedures, workplace conditions, company values, and participation in fostering domestic growth of hemp.
After completing our application for our CBD oil verification, and if we feel the company aligns with our mission, values, and quality standards, we request samples of the products for our team to personally test.
If our team finds success with the products, our CBD oil verification process is nearly complete. Our next step is working with the companies to provide a personalized CBD experience with their products.
But we don't stop there. Our final and ongoing step in our CBD oil verification process is spot-checking the products we sell. We work with renowned US laboratories to double check the products we sell for cannabinoids and contaminants.
Thanks to our CBD oil verification, with every product you purchase from us you know the brands are:
Third-party tested

Farmer friendly

100% legal

Personally tested
What does the CBD Oil Verification Process include?
Our CBD oil verification application process includes a series of questions related to the applying company. If you are a company interested in having your CBD verified, please reach out to us and let us know, but consider these things before requesting our CBD oil verification application.
Sourcing
We believe some of the most important qualities in having a great CBD oil is starting with a quality product. That's why our CBD oil verification starts at the farm. We want to know where the company is sourcing hemp. We need to support the domestic industry as much as possible and we always want to provide whole plant hemp supplements and never isolated CBD. This is also important when it comes to ensuring all the products sold on Anavii Market are sourced from 100% legal hemp.
Responsible Manufacturers
A great CBD oil product also cannot be quality if those who are handling, processing and manufacturing the material are not responsible. By enforcing our CBD oil verification process, we want to know that the products companies are providing are optimal for our customer's health and wellness goals. That is why our CBD oil verification requires companies to provide us with important standard operating procedures like batch record procedures and recall procedures. We want to make sure companies have these in place because it showcases a sense of responsibility - that the company understands standard practices for dietary supplements and if something goes wrong in their supply chain, they have the ability to take action and inform customers.
Extraction Methods
In addition to procedures and sourcing, our CBD oil verification process assesses the company's extraction methodologies.
This process allows Anavii Market to understand if the company's extraction process maintains the beneficial nutrients beyond just the cannabinoids found in the hemp plant- nutrients like chlorophyll, vitamin E, terpenes and flavonoids.
It also lets us assess the risk that residual solvents may be found in the finished product.
Third-Party Lab Tests
Residual solvents are just one of the contaminant categories that companies should third-party laboratory test to qualify for our CBD verification. We also require testing for: microbiologics, heavy metals, and pesticides, alongside cannabinoids.
We currently do not require testing for terpenes; however, we love to see if companies are taking the extra steps to test for these beneficial essential oils! 
We accept laboratory testing from laboratories like Eurofins Diagnostics (formerly Covance), Proverde and Botanacor, among others. However, we also go a step beyond and conduct our own third-party testing on the brands we sell.
Company Values
With so many new companies entering the market, we are interested in learning about the company's values, like why the company was formed and why did they decide to enter the CBD oil space.
Industry Involvement + Social Causes
We are always curious about how companies are involved in the industry.
 Does the company support any causes or organizations related to hemp? Do they support the domestic industry? Do they support any causes outside of hemp?
Also we love to support companies that have a giving mindset, so we are thrilled to know if the company donates their time, resources or funds to charitable causes.
Employee Happiness and Environmental Stewards
At Anavii Market we care deeply about the happiness of employees and the responsibility companies have in being good stewards of the Earth, so we've included this in our CBD oil verification application. We love to hear about ways that companies support their employees and what steps companies take to reduce their ecological impact.
Why should I buy verified CBD oil?
Hemp extracts, more commonly known as CBD oil, have been under scrutiny by news outlets but most importantly, the Food and Drug Administration (FDA) for being mislabeled, misbranded and contaminated.
One reason for this is because while hemp was regulated under the 2014 Farm Bill, the FDA was not involved in regulating the extracts entering the market. In December 2018, the United States passed the 2018 Farm Bill, legalizing hemp and hemp extracts containing cannabinoids like CBD on a federal level. With this passage, the FDA has felt more comfortable pushing regulations on CBD oil companies, but mostly have focused on medical claims as opposed to regulating the products for CBD levels and contaminants.
Unfortunately, this means some CBD products may not contain what they specify. Some manufacturers have taken advantage of this by selling products containing little CBD oil or far less than what's specified on the label. It may also mean that some brands and products contain certain contaminants that do not help an individual; however, Anavii's CBD oil verification counter-acts these problems.
Our co-founders at Anavii Market are fully invested in lobbying efforts to ensure regulations are inserted properly into controlling the quality of CBD oil as well as hands-on standards creation on an industry-wide basis. This is why we have also been involved in helping the US Hemp Authority create their Certification Seal for safety and legality.
This Seal is a fantastic first step in creating industry standards but it does not encompass everything that we believe makes the best CBD oil on the market. Instead Anavii Market's Verified Life Cycle CBD oil verification looks at certifications the manufacturers might have, like the US Hemp Authority Seal, GMP certifications, and the USDA organic certification, as well as laboratory tests and standard operating procedures, but fills in more gaps by understanding why the company exists and what they do to support the domestic industry, minimize their impact, and offer good working environments.
With our CBD oil verification you can always trust that the CBD products you buy on Anavii Market have been personally tested, third-party laboratory tested for cannabinoids and verified as contaminant free.
Shop Anavii Market - the leader in CBD oil verification
The above are just some of the ways Anavii Market goes above and beyond the average CBD store to make sure that our customers have a positive experience time and time again.
If you shop for CBD oil on Anavii Market you can be confident that all our products have completed our CBD oil verification process, contain high quality whole hemp plant cannabinoids, are farmer friendly and 100% legal, have been personally tested by the Anavii team and are verified as contaminant free.
If you have questions about our process or are interested in learning how to find the best CBD oil for your needs, please call us at 502-209-8808 or email us using our contact form and we will be in touch. You can also feel free to take our Wellness Pal that can guide your CBD selection process!
Subscribe and Save on Your Order!
Save 15% on your order when you sign up for a recurring subscription order. 
Read Our Featured Blog Posts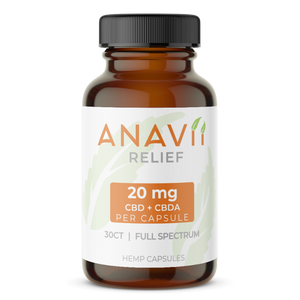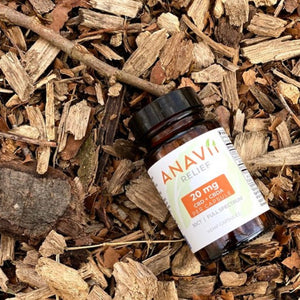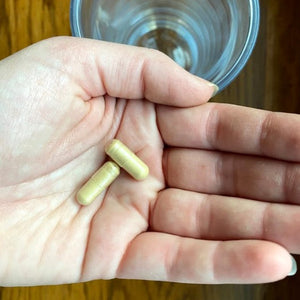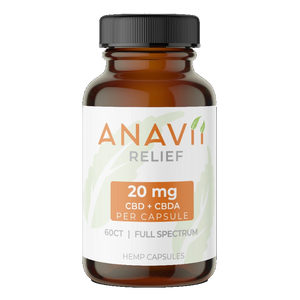 Anavii Relief capsules - 20mg of Full Spectrum CBD Anavii Relief Capsules 20mg Cannabinoid Hemp Extract Concentration: 20mg Full Spectrum CBD...
Learn more