Ever wondered will CBD help insomnia? We cover everything you need to know about insomnia, sleep support, and full spectrum CBD.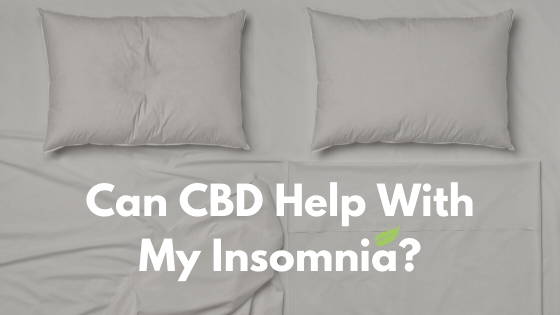 As your reliable source for all things CBD oil, Anavii Market is here to answer all your questions surrounding will CBD help insomnia?
What is CBD Oil and Will CBD Oil Help Insomnia?
Sleep problems plague thousands of people every single day. Modern life wears us down, stress keeps us up at night, and sometimes we just need a good night's rest. But the question is, will CBD help insomnia?
Insomnia is the condition known as continued sleeplessness, or lack of ability to sleep.
Insomnia currently affects over ten percent of the United States population, and already over 30% of people claim to have trouble sleeping in general.
At Anavii Market, we are dedicated to providing products that provide real solutions. We have a whole collection of premium, hemp-derived CBD, specifically formulated for sleep support.
What is the bottom line on will CBD help insomnia? Before we jump into the products, let's take a deeper look into the causes of insomnia.
Shop Best Selling CBD Oil Products For Sleep
---
As I'm sure most of you know, the direct cause of insomnia is unknown. However, here are a few issues in the modern world that keep us up at night.
Blue Light Exposure
Ever consider what your phone or television are doing to your sleep habits? LED lights and devices like tvs, phones, and tablets emit a special kind of light called blue light. This type of light is similar to sunlight during the midday hours. When blue light hits your eyes, it signals the brain to suppress melatonin, the hormone associated with sleep and circadian rhythms.
According to Harvard University, blue light usage at night can cause up to a 1-3 hour suppression of melatonin. This can make it hard to fall asleep, racking up your hours spent tossing and turning.
Chronic Stress
It doesn't take a genius to know that modern life is stressful. Our jobs, responsibilities, friends and families, while an amazing part of life, can also cause stress. Spending time exercising, meditating or in quiet, as well as eating a healthy diet are vital when it comes to keeping stress at bay.
Lack of Routine
Yes, your routine plays a big role in your sleep patterns. And just like a normal routine, we recommend taking CBD for insomnia at the same time each day. This means a few hours before bed, with a high fat meal or snack, like a spoonful of nut butter.
Excessive Caffeine and Alcohol Consumption
Your morning cup of joe may help you wake up and seize the day, however, be sure to cut off your caffeine intake by 2PM. Because caffeine has a half life of 6 hours, it would be safe to provide at least 6-10 hours of no coffee before bedtime.
Alcohol, while often believed to help sleep, may help you fall asleep quicker. However, alcohol will actually hinder sleep long term.
Will CBD help with insomnia? Yes, it can. However, creating a solid sleep routine and daily care will go a long way as well.
Will CBD Help Insomnia? And Choosing The Right Product
The number one factor centering around the question of will CBD help insomnia is choosing the right product. Not all CBD is formulated the same ways, with extraction methods and cannabinoid formulations being the key differences.

While any full spectrum CBD product will help insomnia by supporting the nervous system and overall sleep health,
there is speculation that products containing the cannabinoid CBN can help the most.
CBN, or cannabinol, is another major cannabinoid found in hemp.
When paired with CBD, CBN can provide the strongest form of support for insomnia.
Keep in mind, the research is continually rolling out, and the rule of thumb is that everyone's body is different. Finding a product that works best for your body is a matter of trial and error to some extent.
Will CBD help insomnia is all based around which product works best for you and your body.
Which Products Contain CBN?
At Anavii Market, we list all the major cannabinoids and how much of each on every single product page. This means you don't have to look far to find a product that works for your needs.
Each table includes the list of the major cannabinoids like CBD, CBDA, CBN, CBC, and more.
For example, this Overcome Every Night is a great option for sleep support, because it contains CBD, and CBN.
Remember, full spectrum products include the entire collection of cannabinoids, plus THC in trace amounts of 0.3% and less.
Broad spectrum is the entire cannabinoid spectrum minus THC, and CBD isolate only includes CBD, with no other cannabinoids.
We recommend full spectrum, as it provides the best overall functionality. However, if drug testing is a concern for you, we recommend broad spectrum or isolate, as it will have lower amounts, or zero amount of THC.
Will CBD Help Insomnia? What To Choose?
We also have a sleep support collection, with products specifically formulated for sleep. Will CBD help insomnia? We believe it can, and we've picked out our best choices for you. Shop sleep collection now!
The products sold on this site and these statements herein have not been evaluated by the FDA. This product is not intended to diagnose, treat, cure, or prevent any disease.

---