We are proud to announce RE Botanicals as the newest brand of the Anavii Market family! RE Botanicals is one of the first CBD brands to achieve USDA organic certification. Learn more about their products and story below.




Based in Boulder, Colorado, RE Botanicals is a CBD brand dedicated to quality, transparency, and sustainability.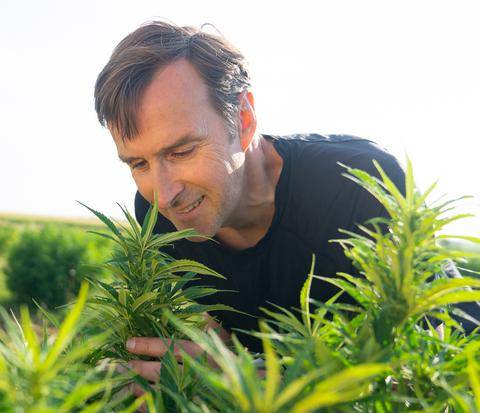 It all begins with founder John Roulac. Passionate about empowering others in their health, John's mission is to provide folks with the highest quality foods and supplements. John and RE Botanicals are committed to giving back to the very environment that provides us with these natural resources.


"RE Botanicals was started to shake up the hemp CBD world with certified-organic, regenerative grown, full spectrum hemp products. We use hemp CBD as a teaching moment for the world to know about the power of healthy soils and regenerative agriculture to address climate change."

John Roulac, Founder RE Botanicals


What makes RE Botanicals unique?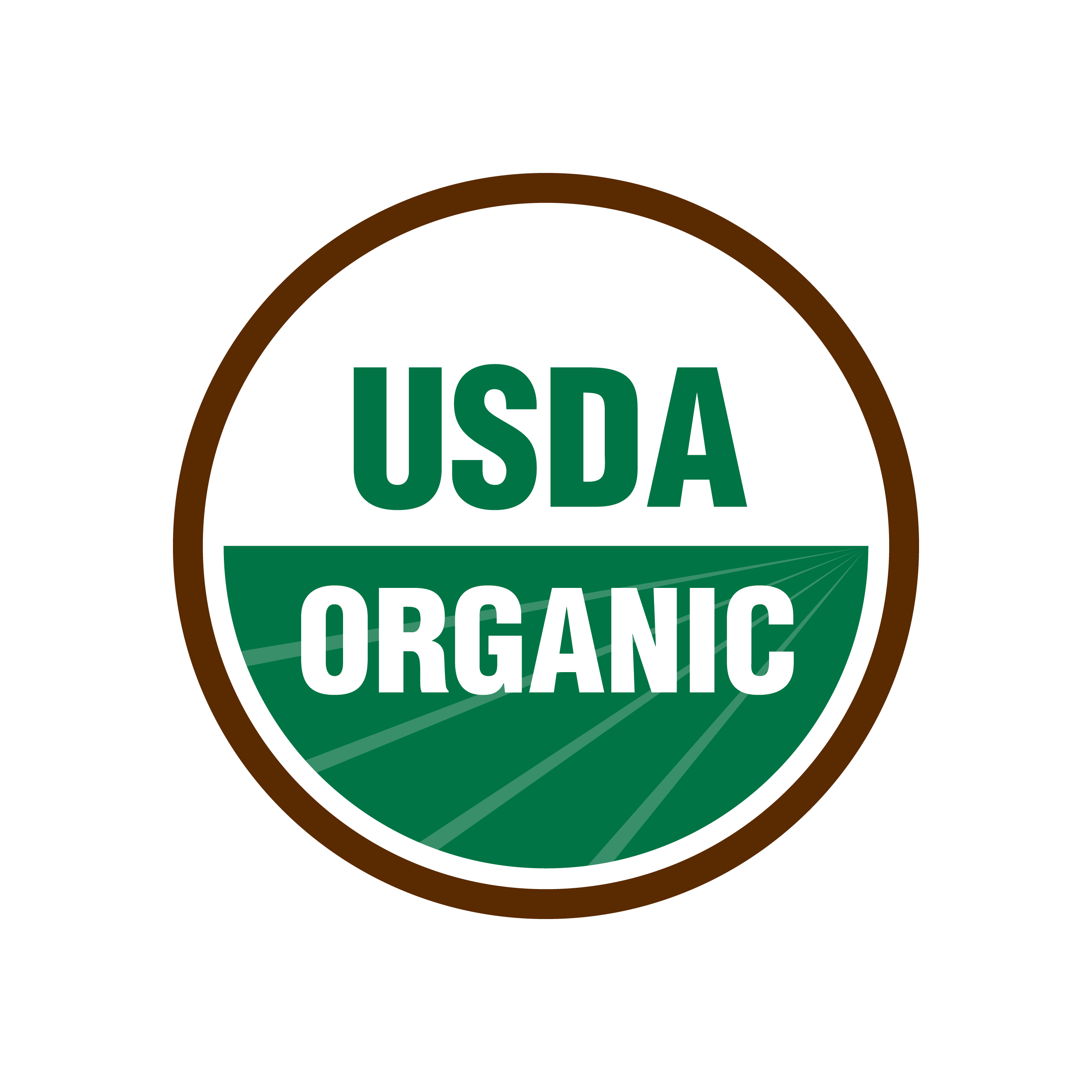 USDA Certified Organic

Since the passing of the 2018 Farm Bill, the now-federally legalized hemp industry is making a comeback. However, the industry itself remains fairly unregulated.
This is why the USDA Certified Organic label is vital and RE Botanicals is one of the first CBD brands to achieve this label.

One of RE Botanicals top values is quality, so they only source hemp from organic farms in Colorado. The USDA certification verifies that the hemp-derived CBD products are free from pesticides, hormones, and other chemicals that interfere with the plant's purity and quality.

---
RE Botanicals call themselves The Pure Organic Hemp Apothecary because of their dedication to using an extraction method that is centuries old - cane sugar-based alcohol. When asked about this decision, founder John Roulac said, "Inspiration came from the long history of hemp apothecary from the 1850's to the 1930's which used alcohol processing. We add a modern twist using organic cane while the industry standard is GMO corn ethanol."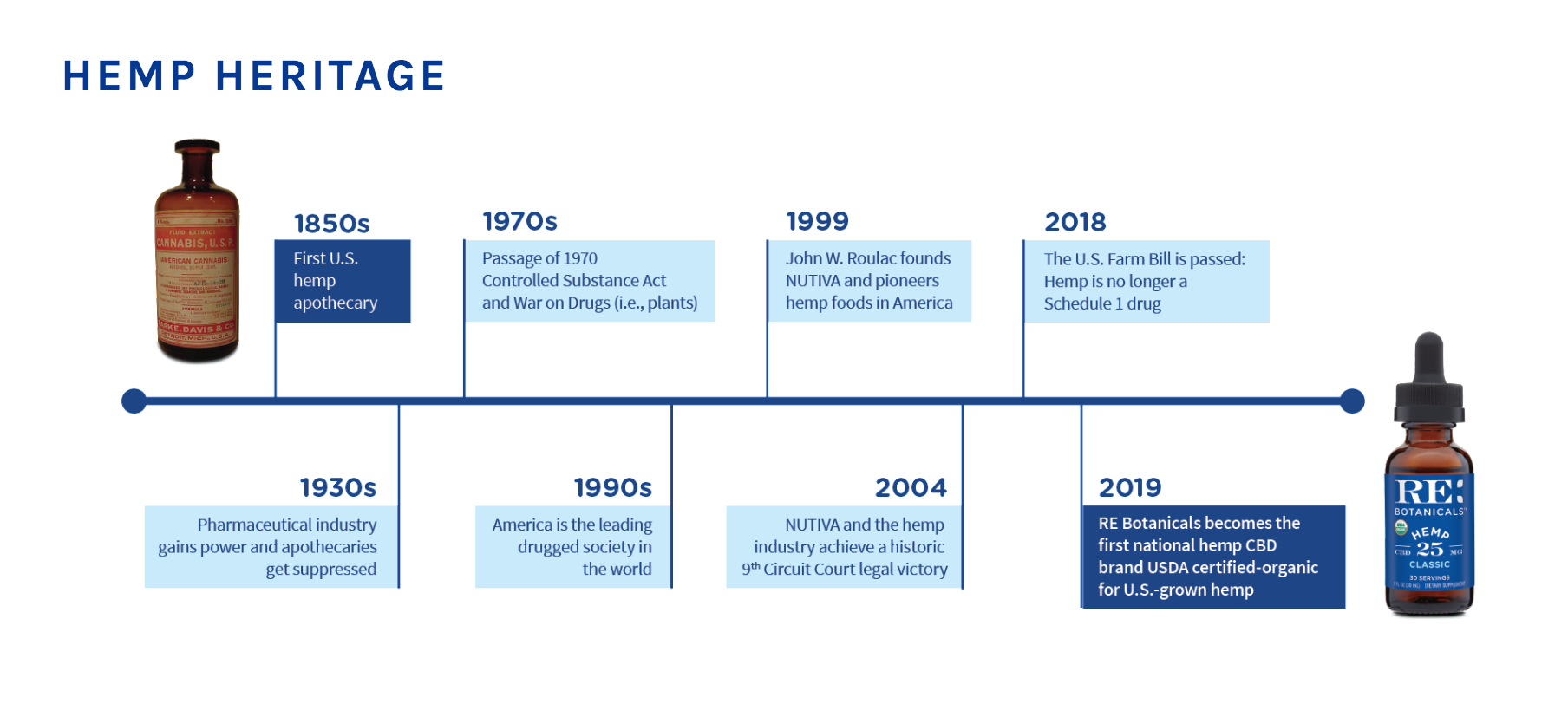 You'll notice that RE Botanicals's ingredient lists on their products are impressively short. This is because they only use two ingredients:
1. Organic hemp extract (aka CBD)
2. A carrier oil of organic MCT oil (derived from young coconuts)

Sometimes less truly is more. For their flavored products, such as the Peppermint CBD Tincture, they use only the finest organic peppermint. No artificial flavoring here.

"We are building a great team of natural food rock stars," said founder John Roulac. "We are making products that my family consumes so it must be the best tasting and the most effective certified-organic hemp CBD."


In addition to RE Botanical's commitment to quality, they also donate 1% of all sales towards regenerative agriculture. This means they are dedicated to shifting today's chemical agricultural practices to a more organic and holistic approach. Humans are a part of the planet, and part of our purpose is to care for the earth. RE Botanicals takes this very seriously.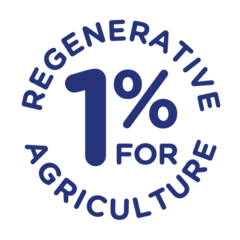 Why Anavii Market Loves RE Botanicals
There are so many CBD oil brands out there and new ones are rolling out each day. It is impossible for an average consumer to keep up, let alone know which ones are legitimate. Part of our mission at Anavii Market is sort through the chaos and provide only the top shelf verified and premium products. Re Botanicals is one of those brands.
RE Botanicals is one of the first CBD companies to receive the USDA Organic Certification label. That immediately communicates a level of quality, safety, and purity. This is a game changer in the world of hemp, as regulation still needs to solidify. In addition to their USDA organic certification, we love their commitment to sustainability and care for the planet.
We hope you're as excited about RE Botanical as we are!


We hope this introduction to USDA Certified Organic CBD brad, RE Botanicals, has been insightful! If you're interested in learning more or have any other questions feel free to contact us!
At Anavii Market, we're here to help your wellness journey through education and our curated collection of high-quality CBD products. All products on our site have passed our industry leading verification process. Our promise is personal. 

Ready To Learn More about Hemp & CBD?