We're in the heat of basketball season with the NCAA championship in full force. We're not sure who you have in your bracket, but we're pulling for Kentucky! In addition to being an all star basketball team, Kentucky is an all star hemp state.

Granted, Kentucky is Anavii Market's home state, but we're not biased at all... Maybe we'll leave the bracketology to ESPN and stick to our specialty - hemp!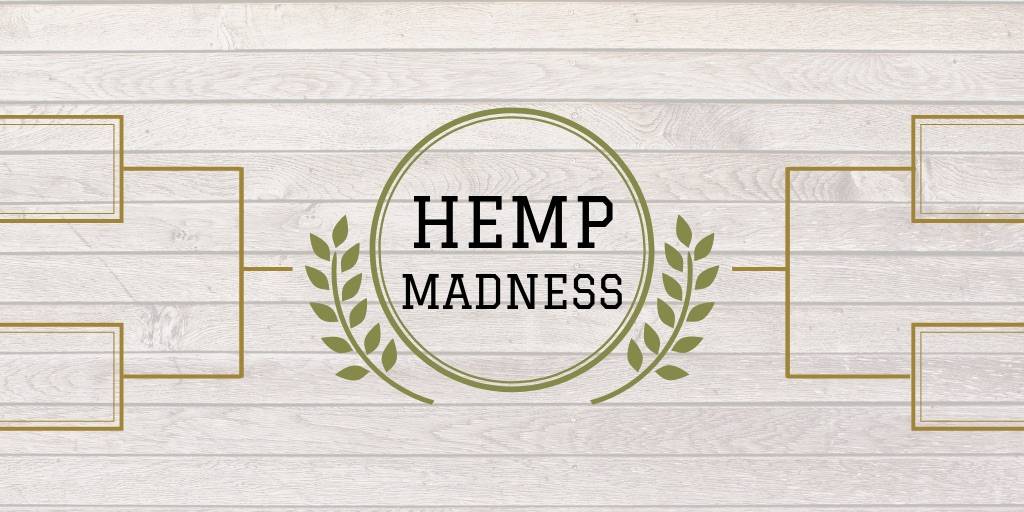 2018 was a Cinderella story year for hemp.
In addition to the 2018 Farm Bill passing, hemp farming in the U.S. went from a total of 25,713 licensed acres in 2017 to a whopping 78,176 licensed acres in 2018.

How does Kentucky hold up in hemp against other powerhouse states? Which states are newcomers or underdogs? Let's take a look at Vote Hemp's U.S. Hemp Crop Report to compare acres of hemp farmed as well as other strengths and key players in each state.


The bluegrass state may be best known for its horses, bourbon, and basketball, but it is also known for running an aggressive power offense in the hemp industry. Kentucky representatives and senators have been leading efforts to legalize hemp farming and production for years, giving Kentucky an early-mover advantage.


Total hemp acreage in 2018: 6,700 acres
Hemp acreage in 2017: 3,000 acres
One Year Growth Percentage: 123% Increase
Strengths
History

: In the early days of the U.S., Kentucky was one of the strongest hemp producers. In fact, hemp farming was bigger than tobacco farming in the 19th century.




Production

: Dozens of companies source their hemp from Kentucky farms. Profits from hemp farming tripled from 2017 to 2018, totaling over $57.75 million.




Conditions:

The soil is rich, the climate is ideal, and there is tremendous room for growth, both economically and geographically.




Regulations

: Hemp was one of the first states to legalize hemp farming. With years of experience ahead of other states now coming to the game, KY continues to be a big player in the industry.
Key Players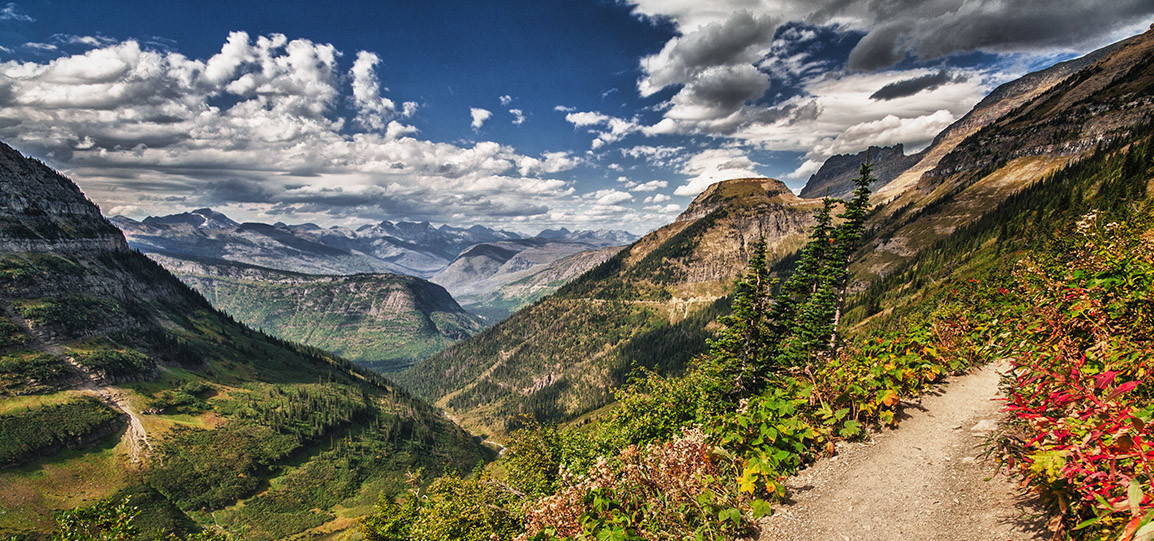 Montana isn't just for cattle ranchers anymore. 2018 was a breakthrough year for Montana in hemp crop yields. With a moderate climate, geographic space to expand, and a simple state-farming structure to incentivize newcomers, we expect big things for Montana this year.
 
Total hemp acreage in 2018:  22,000 acres
Hemp acreage in 2017: 542 acres
One Year Growth Percentage: 3,959% Increase!
Strengths
Geography: Montana has seemingly limitless space and their proximity to the West Coast and Canada makes them a nearby supplier of raw material to hemp and CBD companies based there.


Regulations: With few limitations and licensing hoops to jump through, it is easy to see why Montana's hemp industry has boomed in the last year.


Conditions

: The climate and soil composition are ideal for hemp farming
Key Players
Hemp Magazine:

A publication dedicated to educating the consumer on news, innovation, and products in hemp, Hemp Magazine is proving that farming isn't the only thing Montana does well.




Vitality Natural Health: One of the largest hemp processing companies in the nation, their primary operations are based in Eureka, MT.



Top 5 States of Hemp Farming By Acre
#2. Colorado:
21,578 Acres
#4. Kentucky:
6,700 Acres
#5. Tennessee:
3,388 Acres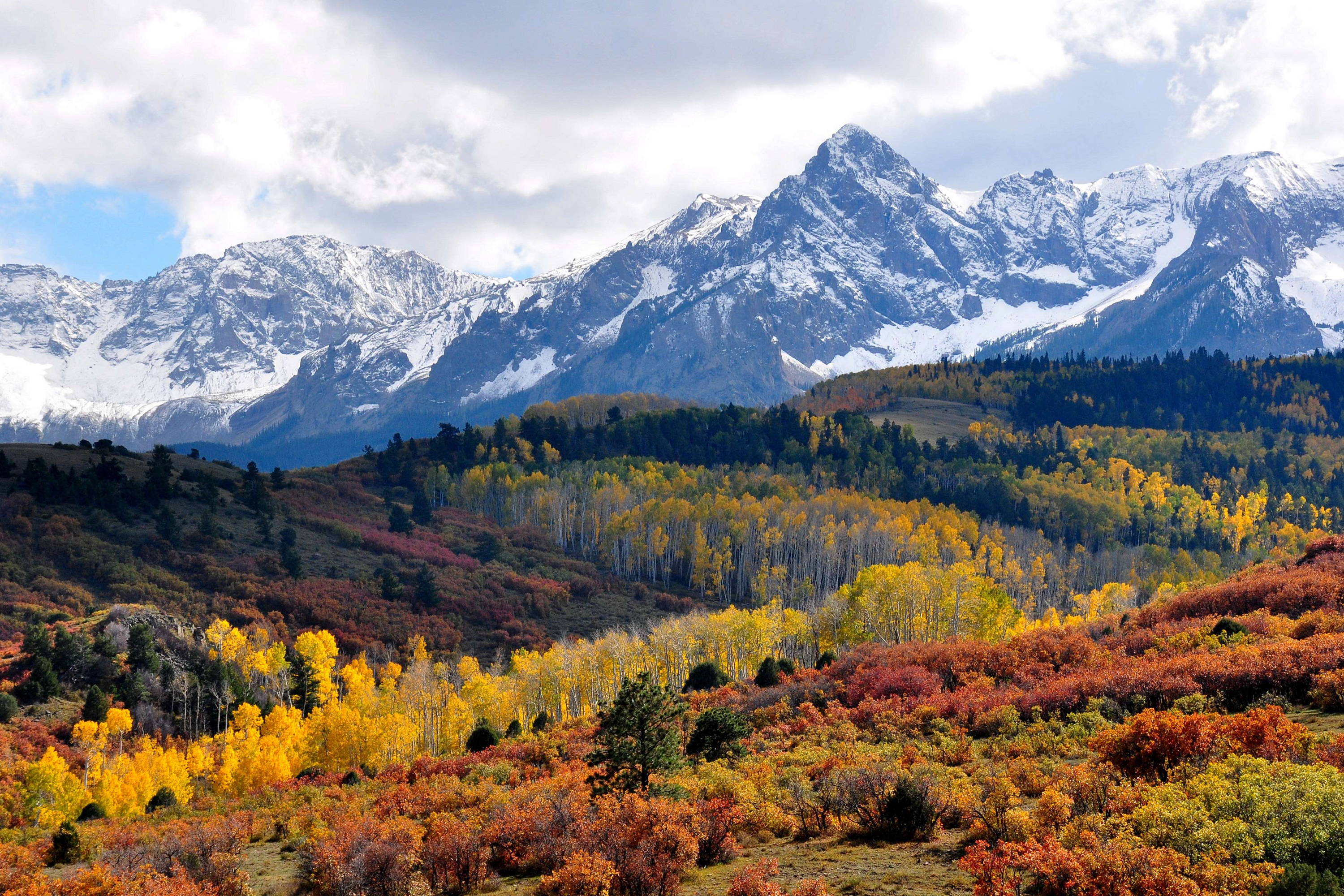 Famously known as the first state to legalize recreational marijuana, Colorado is a pioneer when it comes to cannabis. Pulling the original fast-break with cannabis, Colorado established a legislation that allowed tremendous economic growth for Denver and the state overall.


Total hemp acreage in 2018: 21,578 acres
Hemp acreage in 2017: 9,700 acres
One Year Growth Percentage: 122% Increase
Strengths
Legalization

: First state to legalize recreational marijuana




Economic Structure:

Strong, organized tax structure to incentivize growth and increased state-revenue




Middle America: Central Location to the United States for shipping and delivery

Key Players
Bluebird Botanicals and Elixinol

: Two of

Anavii Market's

top selling CBD brands. These two companies are providing premium, verified CBD oil to the everyday consumer.

Bluebird Botanicals

is 1 of just 13 companies who was in the first class to receive approval via the

US Hemp Authority Certification Program

.




NoCo Hemp Expo: The largest gathering of hemp organizations in North America, NoCo is the premier crossroads for new products, hemp visionaries and the future trends in the hemp industry.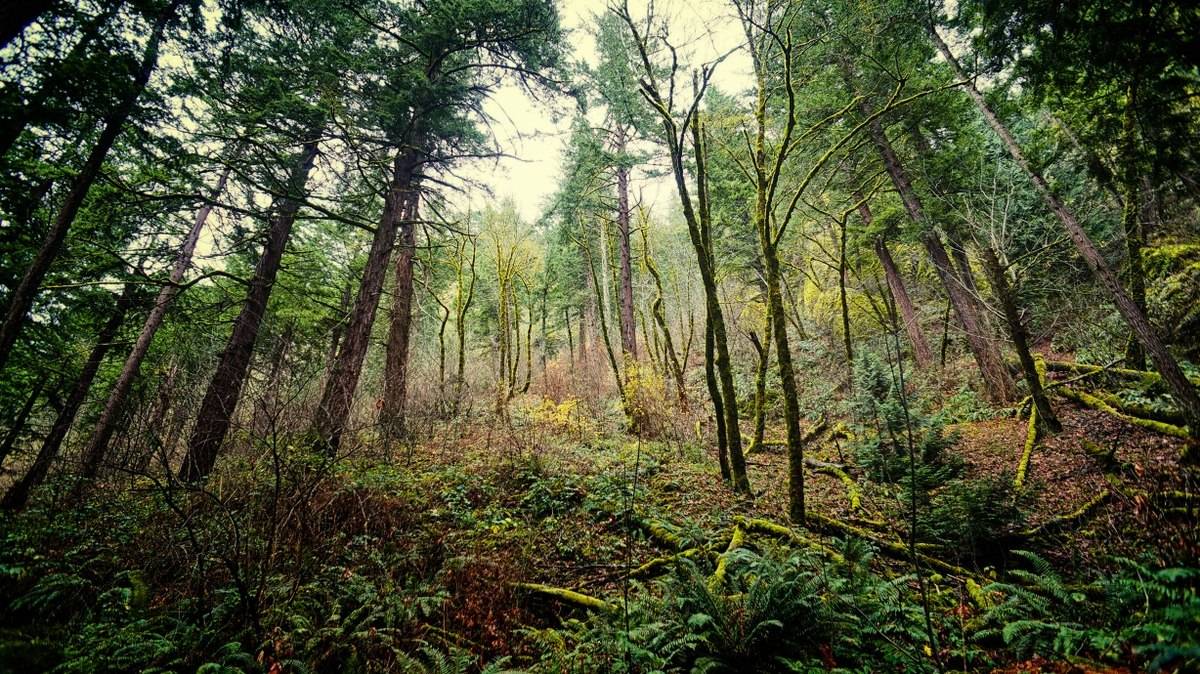 Perhaps the state with the most geographical diversity, you can find mountains, beaches, forests, rivers, lakes, and more in the beautiful Oregon country. However, this isn't all Oregon has to offer. With access to quality water sources and rich soil, Oregon is a sure bet when it comes to cannabis farming success.
Total hemp acreage in 2018:  7,808 Acres
Hemp acreage in 2017: 3,469 Acres
One Year Growth Percentage: 125% Increase
Strengths
Conditions:

With

a strong summer season and adequate rainfall, Oregon is a prime spot for hemp cultivation and farming.




Old Growth Forest: The lesser known part of the Northwest, the Old Growth Forest houses some of the oldest fungi on the planet. These mysterious mushrooms and fungi help keep the soil rich and nutrient dense, which can in turn boost the cannabinoid profile of cannabis plants.
Key Players
Select Oil: One of the few companies offering both Hemp and Marijuana solutions for health and wellness, you can purchase a range of cannabis products, from 0% THC, 1:1 Ratios of CBD:THC, and even high dose THC. On top of this, they offer disposable vape pens for CBD use on the go.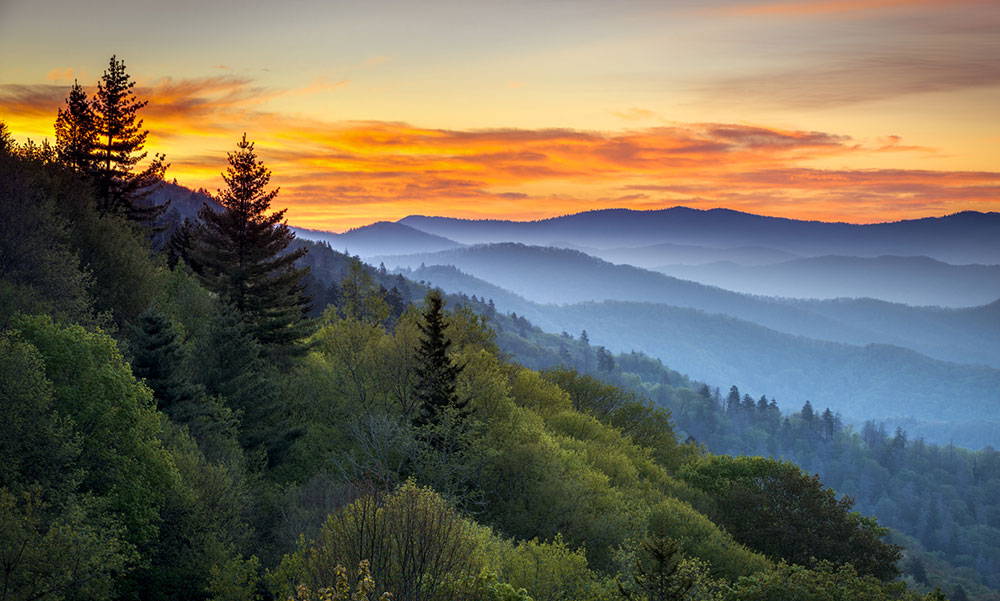 Known for music, particularly Memphis blues, Nashville country, and Knoxville folk, Tennessee may be paving a new way into a totally new industry: hemp. Nashville has exploded with growth over the past 10 years, primarily with increased jobs in healthcare. This could make Tennessee a perfect place to merge hemp and healthcare together.


Total hemp acreage in 2018: 3,338 Acres
Hemp acreage in 2017: 200 Acres
One Year Growth Percentage: 940% Increase

Strengths
Community

: The Tennessee chapter of the Hemp Industries Association (HIA) is the largest state chapter in the US and their leadership has continued to build the regional industry, including bringing the Southern Hemp Expo to Nashville, Tennessee for the first time in 2018.

Healthcare Headquarters: Many companies are relocating their headquarters or main offices to the Music City in order to recruit young people and pursue change in the healthcare sector.
Key Players
Kat's Naturals & Bluhen Botanicals: Two rising companies providing quality CBD products to the greater TN area, keep an eye on Kat's products, while Bluhen is paving the way more in the world of production and extraction.


LabCanna: One of the quickest newcomers to the Tennessee CBD scene, this company has 5 brick-and-mortar locations in the TN and NC area.


Ancient Nutrition: A newcomer to the holistic health industry, Dr. Axe and his team are changing the health industry with holistic offerings such as bone broth protein and collagen supplements for people with autoimmune, inflammatory, and chronic sickness.


Follow Us On Instagram @anaviimarket
Life wouldn't be any fun without room for growth and potential. Each year, the NCAA waits hopeful for that one Cinderella team to upset the big dogs. In the hemp industry, the same phenomenon exists: while big players like Colorado, Oregon, Montana, Kentucky, and Tennessee are currently the frontrunners, here are some underdog and newcomer states to watch.


Virginia
Perhaps the most underrated player in the game is Virginia. As one of the first states to grow hemp in the US, Virginia's historic connection to hemp runs deep. George Washington even grew it on his Mt. Vernon plantation. In 2018, Mt. Vernon announced that they are starting to grow hemp again.

Beyond historic figures, current leaders like Anavii Market's co-founder Jason Amatucci are paving the way for the modern hemp movement. In 2016, Jason formed the Virginia Coalition for Hemp and has played a pivotal role in campaigning for legislative change in the state and nationwide. Virginia's proximity to Washington D.C. only allows for a greater lobbying and legislative presence, which is crucial as the laws today will lay the foundation for hemp in the future.
North Carolina
North Carolina is no doubt pushing to hit the Top 5 in state acreage for hemp. Thanks to their industrial hemp pilot program, they just barely missed the 2018 Top 5 with 3,184 licensed acres of hemp state-wide. 2019 should be an even stronger year for NC.
Alabama
We'd like to officially welcome Alabama as a newcomer into the hemp farming space. As of March 2019, Alabama has approved hemp farming for the first time since the prohibition era, giving over 180 farmers the green light to begin planting in April of 2019.

Welcome to the hemp family, Alabama.

Bubble Teams and Honorable Mention

Every year a few teams experience the heartbreak of being just on the bubble of making it into the NCAA tournament. Although not cracking the top list, keep an eye on these states that still had a robust hemp crop in 2018, but didn't quite crack the top of the list:
Nevada: 1,881 acres
Wisconsin: 1,850 acres
Vermont: 1,820 acres
Pennsylvania: 580 acres
Maine: 550 acres
Here's to a great 2019 hemp year, and may the best state win.
Bottom Line: March Madness of Hemp

We hope that this breakdown helps to highlight the key players for hemp farming in the United States.

The hemp industry is set to explode in 2019 and we are excited about the monumental growth coming for the economy.

n fact, we believe this will also influence the health and well-being of every American, as we continue to develop research on the effectiveness of CBD products for everyday use.

---

Like always, we know you may be new to hemp and CBD products.

If you have any questions feel free to

contact us

or call 502-209-8808. We look forward to hearing from you!
---