You've probably been hearing a lot about CBD lately. The active ingredient extracted from the hemp plant[1] has created quite a buzz in the skincare and wellness arena (but rest assured, CBD is non-psychoactive, meaning there's no actual "buzz" associated with it). In fact, CBD has been deemed safe[2] by the World Health Organization.
The CBD skincare industry is growing by leaps and bounds, with users finding new and creative ways to infuse CBD in their daily lives. Look at celebrity evangelists, Melissa McCarthy, for instance, who rubbed CBD oil on her feet before the Oscars. Similarly, Kim Kardashian threw a meditation and CBD-themed baby shower.
In this blog post, we'll discuss how you, too, can incorporate CBD in your skincare routine to enjoy healthy glow and fewer breakouts.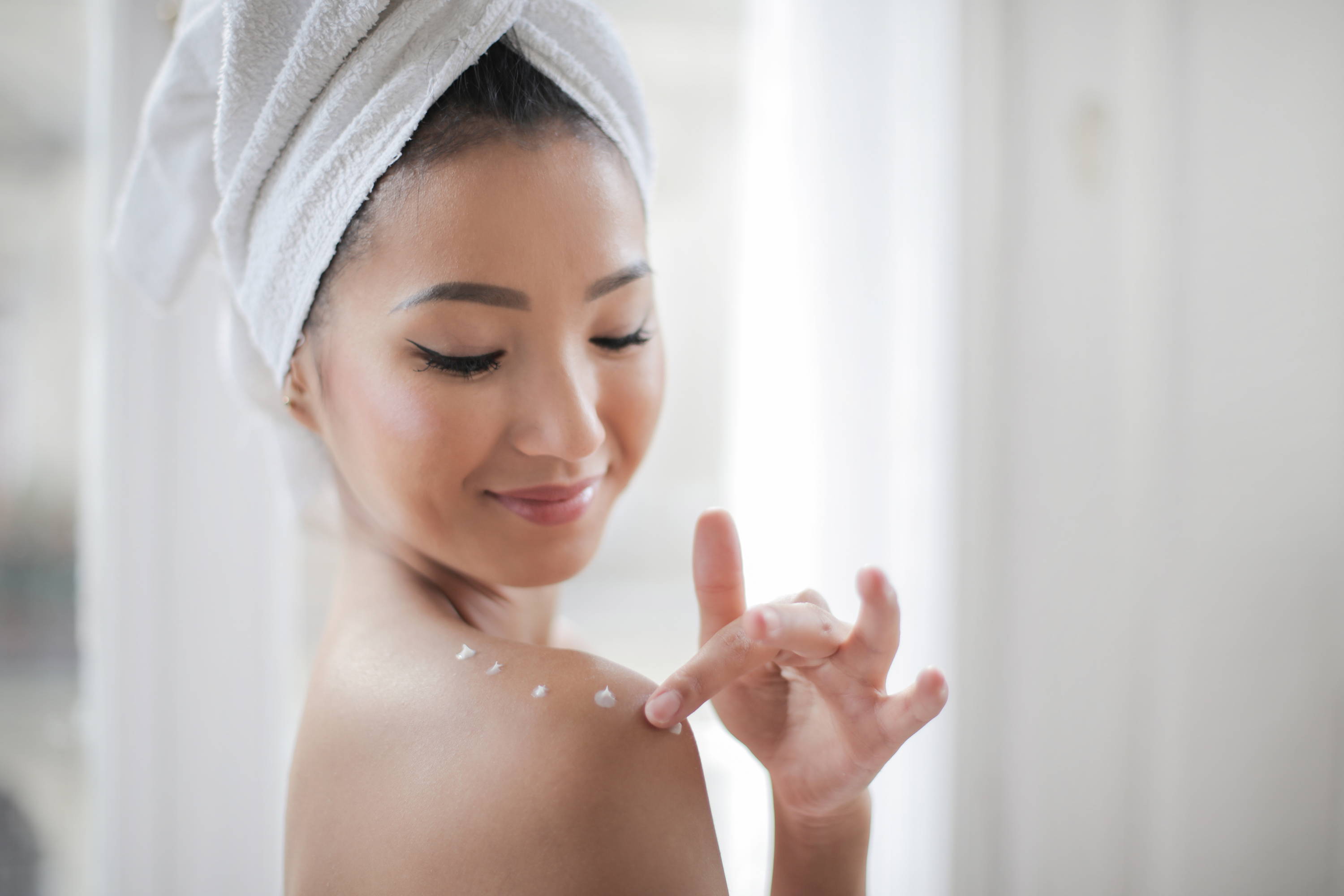 Soothe Inflammation And Moisturize The Skin

A recent study from the European Journal of Pain[1] has revealed that one of the touted functions of CBD is that it can help with inflammation and pain.
The study also concluded that using CBD transdermally, meaning through the skin, can maximize its healing effects. In a nutshell, you may see less overall redness.
Moreover, a small study published in the issue of the journal[2] Clinical Therapeutics that studied 20 participants with either scarring, eczema, or psoriasis found that a CBD ointment improved levels of hydration and elasticity in the skin. Researchers claimed that this was likely due to the anti-inflammatory effect of CBD.
You can use CBD skincare products to help reduce inflammation caused by psoriasis and eczema. It can even help regulate oil production and reduce puffiness under the eyes. Take a few drops of CBD topical cream infused with mint and rosemary oil, and apply an even layer to the problematic areas on the body.


Shop Third Party Verified CBD Products
---
Manage Your Acne With Natural Products

Take a warm shower and let the steam fill the bathroom, which itself opens up pores and allows dead skin, dirt, makeup and other particles to dislodge. Then apply a thin layer of calming body butter infused with CBD, skin-loving ingredients and antioxidants for the best results!
The natural antioxidants jam-packed in CBD can give your skin a dewy glow by enabling your cells to relieve toxins, impurities, and free radicals, which are widely known to cause fine lines and aging.
While CBD may not be the next big anti-aging potion, it's definitely an option worth trying. Use a dime-sized amount of our radiance serum and apply it directly to your skin. It is packed with botanical extracts to nourish your skin and give you a luminous complexion. Make sure to stick to a daily routine if you really want to judge your skin's progress.
So, if you're looking for CBD skincare products, topical CBD edibles, or full spectrum CBD oils that are third-party verified, farmer friendly, and personally tested, head over to our online store today!
Get your hands on our CBD Self-Care Quarantine Kit that comes with tinctures, soft gels and topical, and prioritize self-care during these trying times!
Contact us at 502-209-8808 for further details.
For more information please feel free to contact us:

---