For thousands of years, people used hemp and cannabis for medicinal and industrial purposes, ranging from relaxation and natural pain relief to paper and clothing.
While in the last century, people's perspective of cannabis had been tarnished, now in this new "age of enlightenment", a cannabis compound that has quickly occupied center stage is Cannabidiol (CBD).
CBD and THC are both extracted from Cannabis plant; but while THC is intoxicating (has mind-altering properties), CBD is not. CBD is now used an active ingredient in everything from beverages to beauty products.
Nearly, one in seven Americans claims that they use CBD-based products; 40% utilize it to ease pain, 20% for anxiety and 11% for sleep.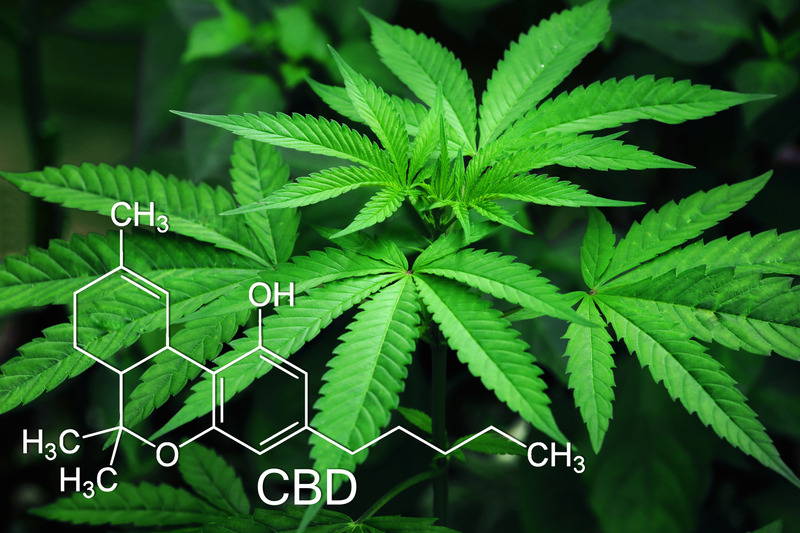 From celebrities like Morgan Freeman and Jennifer Anniston to martial artists and athletes, people from around the globe continue to rave about the benefits of CBD.
Lets' look at some ways CBD is changing people's perception of Cannabis:
It Doesn't Get You High



That's right. Contrary to popular belief, CBD doesn't get you high.

CBD products contain no more than 0.3% THC. So, not only does it not get you high, but some studies[1] have shown that it counteracts the high-inducing effects of THC.

CBD is creating a new image of cannabis, by putting an end to the myths about the connection between cannabis and the intoxicating effects of THC.



Cannabis, Hemp, and Marijuana aren't the same



Often people don't the difference between cannabis, hemp and marijuana and they associate all three with getting high. In reality, for CBD to be legal in The United States, it must be derived from hemp rather than marijuana.

Hemp-derived CBD products greatly differ from Marijuana-derived CBD products owing to the difference in their cannabinoid content. Hemp has high concentrations of CBD and low concentrations of THC. Conversely, Marijuana contains low levels of CBD and high levels of THC.


Shop Third Party Verified CBD Products
---
Does CBD Offer Any Health Benefits

Here's what science tells us:
A small study[1] discussed the use of CBD in managing anxiety and insomnia in children with post traumatic disorder. A news story discussed how parents who were once completely against Cannabis, found relief in their child's epileptic seizures through CBD usage.
CBD has also shown antidepressant[2] and anti-inflammation-like[3] effects in numerous animal studies. Some test-tube and animal studies have shown CBD to have anticancer properties. For instance, one test-tube study[4] found that concentrated CBD lead to cell death in human breast cancer cells. While there are some studies that support the health benefits of CBD, a lot more clinical trials need to be performed to prove its efficacy.The takeaway? The United States' changing attitudes proves that people are gradually embracing CBD products.

Our online store features a wide range of CBD products, from full spectrum CBD oils to topical CBD edibles, balms and CBD-infused lotions.

Now shipped across the U.S., order quality CBD products for you and your pets today!

Contact us at 502-209-8808 or contact us wellness@anaviimarket.com or more details.
For more information please feel free to contact us:

---